Mission: To make a very awesome automata

Means: Utilizing the abilities of Cooper's finest (yours truly)
Cooper Union student is pacing around Cooper Union classroom

Concert is happening in city next to Cooper Union building

Jail bars are moving up and down as student is looking at concert



Summary: Student is "trapped" in Cooper Union

Side Note: Subway scenery to compliment mechanism below the concert and Cooper building
This mechanism turns the student toward the door of the Cooper building and turns him back around to his normal orientation.
This is driven by the "Moving the Door" mechanism.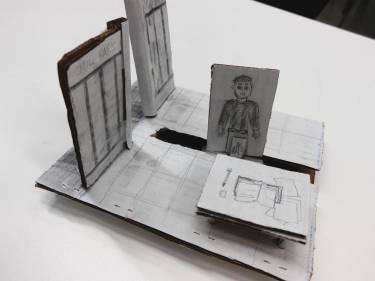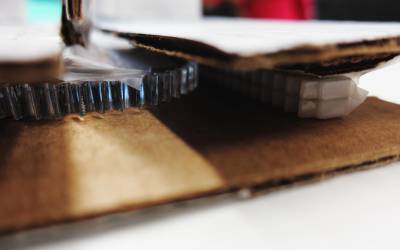 This mechanism moves the student towards the Cooper building and brings him back to his normal position. This drives the
"Facing the Door" mechanism.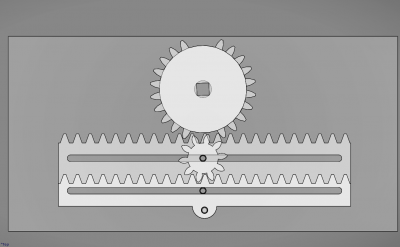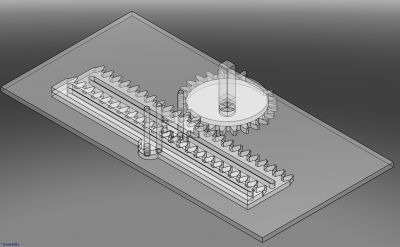 Attached is also the motion study for this mechanism:
Solidworks Motion Study