Currently, I am working on designing the body of the 2013 Cooper Formula Motorsports car. This project was started in the Fall semester of 2012. As of now, the designs of the nosecone and of the side pods is complete. This design will be the one that is raced at the FSAE Motorsports Competition in Michigan this May.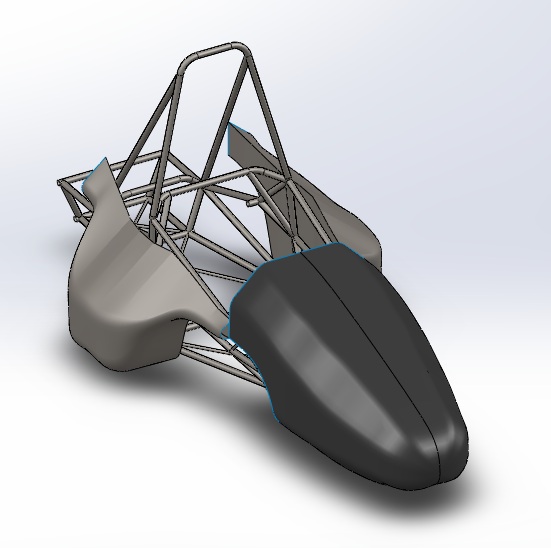 The nosecone design is in the process of being constructed. The below pictures are show the progression of the design from initial components to where its current state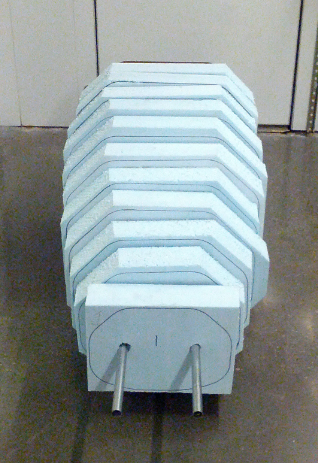 The nosecone began as foam slabs between cardboard cutouts of the cross sections of the SolidWorks model.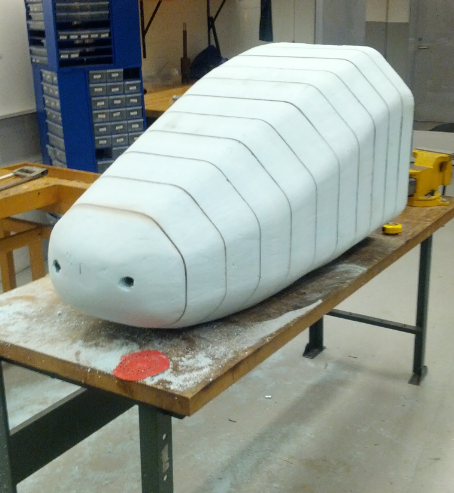 The nosecone was then sanded down to create the above shape.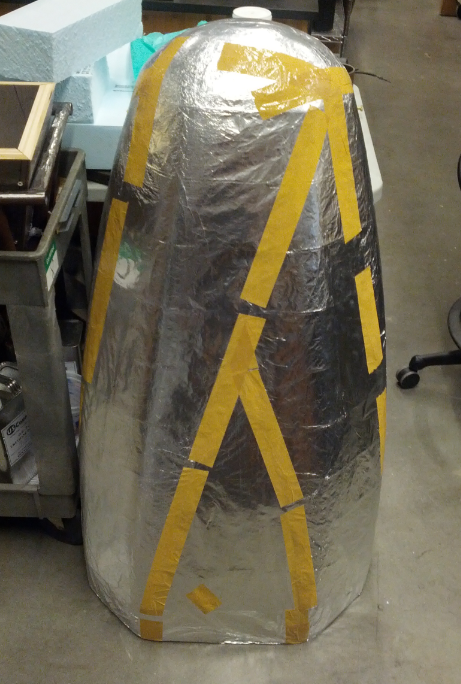 The nosecone was then covered in tinfoil as to prep if for fiberglass.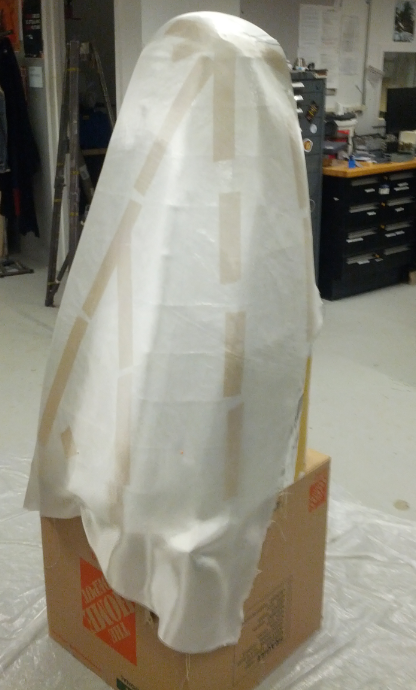 .
This is the nosecone's current state: covered in fiberglass cloth.