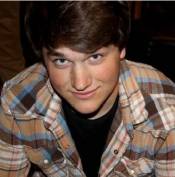 My name is Nathanael Steven. I am a freshman in the BSE program at The Cooper Union for the Advancement of Science and Art. This unique Inter-disciplinary approach to the practice of engineering allows autonomous learning and the opportunity to gain a broad spectrum of skills as a foundation for further educational exploration. This semester, as part of our class EID103: Principles of Design, the team and I worked on improving and bringing to operational status an Allograft Preservation System.
This course is designed to introduce students from all disciplines to the concepts of rational design. It is open to first-year students and sophomores. In the first part of the course students will learn by hands-on experience the importance of giving attention at the design stage to consideration of accessibility, repair, replacement, choice of materials, recycling, safety, etc. Students will develop the ability to make observations and record them in suitable form for further analysis of the design process. From this, concepts of "good" design will be developed, and students will be introduced to the formal design axioms and principles. This will lead to the second part of the course which will consist of a comprehensive, realistic design problem. Creativity, intuition and cultivation of engineering "common sense" will be fostered within the framework of design principles and axioms. The course will constitute a direct introduction to the disciplines in their interdisciplinary context.
This is the group page for the Allograft Preservation System Project. It showcases the progression of the project along with achievements.
Be aware: Clicking on this page will mean leaving Personal Page navigation. Although navigating back to the personal page is easy from this site.
This page contains many different open source information from Cooper Classes and Projects including all EID103 Projects.