To develop an automaton…
to be displayed as a creative engineering project.

that will encourage The Cooper Union community to give back during our financially unstable time.
From left to right, we are Polina, Jonathan, Daniel, William, and Steven. Nice to meet you.
Click on our pictures to learn more about each of us.
An automaton, dissecting the word, is a "self-operating machine." Similar to a music box, our automata will play music and visually tell a story when a user turns a main crank.
Accordingly, the most important parts of our design include the Concept for the story we will tell as well as the Gear Mechanisms that will bring our story to life.
Cooper Union Tuition Troubles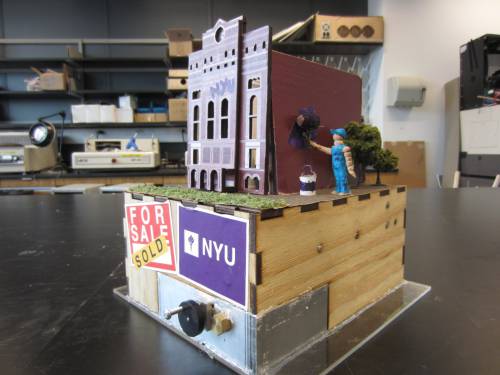 Cooper is sold to NYU

Painter is painting Foundation building purple

Background drops to reveal Great Hall

Peter Cooper is spinning in his grave!

Person onstage asking for money
(For more, read about our Concept's Development!)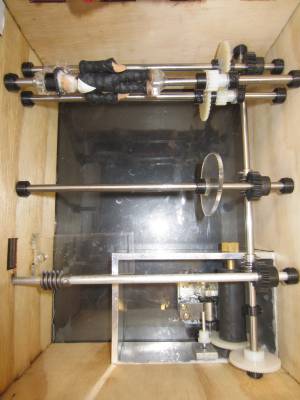 Check out the development and prototyping process for the Mechanisms in our automaton.
Check out our Minutes page for updates on our latest work.